Real Estate Imaging Service Pricing Tables
Standard
For Listing up to $299k

Time on site <= 30 min

Number of images <= 29

Travel at $.50 per mile R/T

Add Zillow walk through video $35
Deluxe
For Listing up to $449k

Time on site <= 60 min

Number of images <= 45

Travel at $.50 per mile R/T

add Zillow walk through video + $50
Luxury
For Listing up to $699k

Time on site <= 90 min

Number of images <= 60

Travel at $.50 per mile R/T

add Zillow walk through video $50 and up
Architectural Grade
Coming soon call us
For listings requiring higher grade imaging

Time on site <= 120 min

Number of images <= 40

Travel at $.50 per mile R/T

add Professional Video $150 and up
Virtual Staging
Perfect for that empty room or home.

Prices at Intro price of just $25 per image

Read more about the offering here…
Zillow Walk-Thru Video
Pricing is based on being on site taking still photos and no interference during walk through

Zillow claims they will move listing with videos to the top of their search matches.  They also claim 2-10x the views for listings with video vs without.

While on site we use professional gimbals to assure steady fluid motion but must use their app and must use an approved phone not a pro camera.  No sound or editing permitted by Zillow

Length is for 60 to 120 seconds (optimal for viewers attention) Walk through not intended to be a high level cinematic production (but we can do that also but not at this price)

We upload the same day and Bam it's done,  Please note these are quick walk through videos not full cinematic productions
Premium Zillow Video
Pricing based on being on site taking still photos with time limit of two minutes.  Additional length will increase the cost.

Only  may offer these videos.  We are a Zillow select Photographer.

These are most effective for luxury listings and go above and beyond normal Zillow Walk-Thru videos.

We use professional gimbals and pro camera.  Video can include agent branding and may be up to 10 minutes in length.  Video is professionally edited.  Sound and background music may be added.  Pricing does not include narration.

We upload when editing is complete.  Video may include aerial video (if purchased separately).  Processing may be 2-4 days.
Aerial Drone Video
Please call for exact price quote

Pricing dependent on :

Site conditions

Clearance for airports

Local regulations etc
Experiential Property Video
COMING SOON
COMING SOON

Custom video / audio production 60 to 90 seconds

Aerial Video and Stills where appropriate (aerial footage is extra)

Limited to Select Luxury properties

Production includes custom video clips, on site recorded audio, background music and featured stills

Production is in addition to on site photo shoot

Additional On Site time typically one hour or more

Offering should be booked at least one week in advance
Estate Commercial and FSBO Photos
Estate - Commercial
Estates (Homes + Outbuildings) & Commercial Establishments
Listings over $700k

Site determines time

Site determines # images

Travel at $.50 per mile R/T
Builders - Business
Models - Interiors - Business Activities perpetual use license for Print or Web
Images intended for continual promotion or work samples

Service is always a custom quote

Typically runs $200 to $1000

Location determines time

Client determines # of images

Local Travel at $.50 per mile R/T
For Sale by Owner
Cash only on arrival

Property prepared prior to arrival

Listings $100k to $700k

Up to 1 Hr on site

Up to 40 images

Travel at $.50 per mile R/T

Travel over 30 miles R/T additional charges
Client Directed Engagement
When fixed priced packages just won't work and you need more
Must be booked in advance

On site time in 1/2 day increments Morning (8-12:00) Afternoon (12-4:00)

On Site Time includes all travel time required.

Processing time is minimum of 2 hours per shoot in addition to On Site Time.

Additional processing time billed in 1 hour increments.

All time billed at $60 per hour or partial hour.

All travel expenses are billable.  All travel time is billable

Cancellations require minimum of 48 hour advanced notice.  All cancellations are subject to $100 Cancellation fee plus any unrecoverable expense.  Cancellations with less than 48 hour notice subject to additional $150 fee.

Booking requires signed agreement and or email notification of agreement to terms.
Property Preparation Consulting Engagement
We provide on-site verbal recommendations to home owners and selling agents. These recommendations address cost effective visual preparation of a specific home and are intended to improve the visual presentation of listed or potential listed properties both on-line and in person.

These recommendations, if followed, have proven to raise the visual appeal of properties, reduce time on market, increase viewings and increase final sales price over similar properties.
Brochures
Electronic Brochures
Base price of $40 first 3 pages

Add $10 for each additional page of photographs

Custom Branded Template Design add $50+ one time charge

Images delivered in PDF format
Print Ads
Print Ads for magazine, postcards, flyers and more
Call for estimated pricing

Typically 1/2 to 1/3 the price that magazines charge

Final pricing depends on size and complexity and revisions
Web Design
We work on a per hour or fix price project price

Call for custom quote

We will maintain what we design

View our examples of recent sites we developed and maintain
All services are delivered under our  Terms of use and License agreement  
Prices are for Realtors and Commercial business only.  Due to the nature of FSBO (for sale by owner) we require additional charges and terms and cash payment on arrival only (no checks or credit cards).
Payment is due on receipt of invoice.  We invoice via email and accept checks or credit cards via PayPal.
The prices quoted are for homes properly staged and set for the photographer prior to the photographer arriving on site. We also reserve the right to deliver more than you asked at the same price (that's a good thing).
Travel Time and Expense for each individual property is always charged at $.50 per mile round trip from my office calculated via Google maps.  It's charged for each property regardless of the proximity of multiple properties shot during a single day.
Travel beyond our normal area (15 miles) may require additional travel charges.  We will let you know at the time of the shoot what those additional charges will be if any.  Typically $25 to $50.
The listed minimum Standard flat charge is typical for homes under 2,500 sq. ft. and priced less than $300,000.
Homes listed for $300,000 and greater will typically have a minimum charge of $150. Homes listed for greater than $449,000 will typically have a minimum charge of $200.
Homes listed for $700,000 and above may have additional charges (we will quote).
We reserve the right to charge more than the minimum for all offerings when the size of the home or the time required to shoot the home or the number of images required to document the home exceeds the time or number of images stated below.
We reserve the right to vary pricing based on the requirements of the shoot and conditions encountered when we arrive.  The prices quoted are for homes properly staged and set for the photographer prior to the photographer arriving on site.  We also reserve the right to deliver more than you asked at the same price (that's a good thing).
Our time is limited and our product very well received.  We are interested in serious agents who understand our value proposition. A one time minimal set up charge may be levied to set up a new client as a user, reserve space on our server client area and for tour and brochure hosting.  That "Set Up Charge" is typically $50.  That fee may be credited on your second photo shoot within 3 months of the first.
We will travel within 15 calculated road miles of our office and spend up to 30 minutes on site to produce up to 29 images.

Minimum pricing is based on the agent being on site at time of shoot, the home staged and prepared, no requirements to move furniture and ready to shoot at time of arrival on site.

Some homes may require more extensive coverage to allow for a proper virtual tour and a wide selection of images (up to 60 images) for print, web and video.  For shoots requiring 30 to 45 images the minimum charge will be $150 regardless of listing price.  For shoots requiring 45 to 60 images the minimum charge will be $200 regardless of listing price.
We understand all days can't provide perfect sky and light but you have to get it listed.  Typically we can add a bit of blue tint to some sections of the sky at no charge for the main front image.  We do that all the time without request.  We do however have extensive requests for those blue sky and "Bunny Clouds" that make homes pop out from the crowd of MLS listings.  We charge a mere $15 per image to add those "Bunny Clouds" on most images.

Other Photoshop requests like add sky and lawn of new construction or "Get rid of those garbage cans, cars and signs" may require more time and effort.  Ask and we'll let you know.

As an aside, no it's not just a couple of clicks.  The other guy's job always looks so easy. It takes time and effort and skill and special software.  Some requests are more complex than others.  Swallowing a sword takes about 15 seconds and when done well looks easy, go try it yourself.
Commercial use pricing:
Our pricing quotes above are specifically designed for Realtors.  Their needs for images are specific and typically for a limited time. Commercial use to advertise a business in print or web for an unlimited time is a different use and requirements may be custom.  For commercial use (builders, contractors, hotels, restaurants and other brick and mortar business our license terms are different and require a custom quote.
Image delivery:   images are delivered via a link emailed to you.  Read about our new delivery service click here
No UID or PW is required
Preview of images prior to deliver is possible
All images may be downloaded in a single click
MLS-  Folder contains images from the shoot formatted for email to clients, TV advertisement, Web and multi list publication.
Print-  Folder contains images formatted in high resolution for print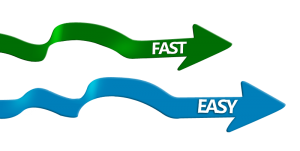 All images delivered in a single easy to download ZIP file.
Availability:
We are available most weekdays but our schedule fills fast.  Please call as soon as possible to reserve the optimal time of day for light at that location.  Optimal time varies by time of year and orientation of sun to the property.
Weekends are reserved established client emergency only.
Pro Electronic Brochure Option:  $40 (3 page base  +  $10 for each additional page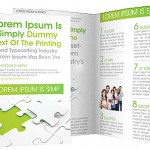 We create custom brochures using our templates and photos we have taken on site.  A typical brochure is 4 or 5 pages long and includes selected photos and MLS listing information.  This is delivered as a PDF file of high resolution suitable for printing quality documents on your own laser printer or display on the web.  the Brochure is emailed or posted on our Virtual Tour Option via a download button.
Pro Hosted Virtual Tour Option:                $50 (minimum charge based on length and optional features)
We take the images in the MLS folder and create a virtual video tour of the residence complete with background music, your contact information and a clickable link that downloads the brochure (if purchased.)  We host on our own site.  We provide you with a URL (clickable link) to send to clients, other agents and post on MLS.  This tour may be featured on your Twitter feed and or Facebook feed simply by clicking a button on the tour.  We also provide you with a video file that you may use on your own website or post to YouTube.
Custom Domain Name Registration option (www.thepropertyaddress.com):    $25

Domain Registration is for 12 months only.  Must be renewed when registration expires.  Client is responsible for requesting additional registration term via email to us at least 30 days prior to expiration of registration.  We will handle to renewal of the registration after request is received and confirmed.
Pro Listing Seasonal Refresh:                    $50 flat charge plus $0.50 per mile travel (R/T)
Listing images displaying the wrong season give an impression a listing is old.  We take new exterior shots of the front and rear (up to 5 images if appropriate).  This is only available for properties we have already photographed for you.  We locate the property on an aerial survey and observe the compass orientation of the property enabling us to determine the best time of day for the shot.  We wait for optimum weather and time our shots based on light angle.  We process the shot(s) using our exclusive i3D process.  Images are delivered via Client Portal, High Resolution for print and another optimized for your web posting.  (Only available where limited travel is required, additional charges may be required for travel beyond 15 miles)
Print Ad Lay-Out                              $40 – $100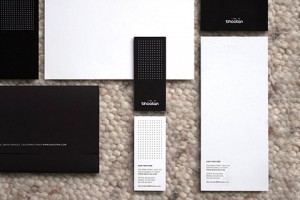 We provide Ad design and lay out for very reasonable pricing.  Rates are based on use of property images we have taken.  We develop Agent Branded (re-usable by us) templates for between $40 and $100.  Compared with $125 to $250 that magazines charge for small ad preparation this is a real bargain.  We have done ads for The Post Gazette features, Whirl Magazine, Pittsburgh Magazine, International Previews Magazine, Various local magazines, specialty hand outs, Church bulletins and more.  We consult on effective layouts, design, Branding, Logos and more.  Bring us your needs and we'll do our best to meet them.
---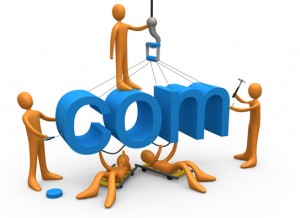 Website design and development      $60 per hour  or typically $600 to $1,500 per site or project
We develop web sites for agents, brokers, builders and businesses.  We work on an hourly or project basis.  Our sites integrate fully with social networking sites like Facebook and Twitter.  They feature full SEO (search Engine Optimization) and dynamic content management.  They are designed to be easily managed by users keeping content fresh.  Content is King on the internet.  Let us give you a quote.
Use License and Agreement for the Creation of Copyrighted material
License Terms and Agreement for use of any and all Covered Items produced by Frank Gutowski or Studio G Giclee or RealEstateImagingService.com, specifically for use in the Real Estate industry and marketing of Real Estate properties.
Copyright Owner = (Frank Gutowski, Studio G Giclee, RealEstateImagingService.com, StudioGGiclee.com)
Purchaser = (any Real Estate agent, Real Estate Broker, Real Estate agency, private individual or other entity that has requested photographic services, marketing services, design services or any services involving the use of photographic images, graphic images, web design or original copy writing from Copyright Owner).  In the case of For Sale By Owner the Purchaser is the Property Owner.
Covered Items = (images, written text and copy, graphics, photographs, art, files, brochures, web pages, programming code, composition, designs, copyrightable intellectual concepts)
The Copyright Owner of the Covered Items, grants limited permission and license only to the Purchaser of these Covered Items once payment has been received.  That permission and license is granted as a non exclusive limited right to reproduce or use these Covered Items only in the manner specifically allowed by this license, limited to lawful uses and listed as a permitted use.
This license grants nonexclusive limited use license to the Purchaser to reproduce these Covered Items only for use in the direct Real Estate marketing of the specific property depicted, as long as that marketing is done by the Purchaser.  This license is non transferable by the Purchaser.  The right to transfer that license is retained by Copyright Owner.
Permitted uses:
Print advertising of the specific depicted property as a property for sale
Web advertising including email of the specific depicted property as a property for sale
Video broadcast advertising of the specific depicted property as a property for sale
The Copyright owner grants permission to selling agent (the Purchaser) to share the images with the seller of the property, for Personal Use, not for commercial use, and not for profit of any person or entity other than the Copyright Owner.  Personal Use includes the sharing of the images with direct family members of the seller for personal enjoyment of the seller and their direct family via print or electronic transmission.  Personal Use does not include public sharing or publishing in print media or on the internet for public consumption.  Personal Use does not include using the images for the purpose of selling the property by themselves or any other agent or agency or passing the images on to the purchaser of the property.
Non-permitted uses:
Purchaser does not have permission to make copies of the Covered Items for sale or for the purpose of circumventing sale of the Covered Items by the Copyright Owner.
Purchaser agrees not to authorize any reproductions of the Covered Items for commercial use other than that specifically granted under "permitted uses."
Purchaser is responsible for communicating the limitations of this agreement to any person who receives a copy of any of these Covered Items or publication reproducing these Covered Items for a permitted use.  Purchaser does not have the right to alter in any way Covered Items.
West Penn Multi-list Specific Use:
In consideration of Purchaser payment of Copyright Owner fee for creating, preparing and delivering the Covered Items to Purchaser, Copyright Owner grants to Purchaser a license to use the Covered Items in West Penn Multi-List compilations of properties (current and sold) in real estate related advertising, business cards, brochures and other promotional materials, including the right to reproduce, create derivative works from, distribute, and publicly display the Covered Items in print, on the Internet and otherwise.
The following is compliant with The National Association of Realtors revisions to its Handbook on Multiple Listing Policy.
The NAR changes specify that:
Before submitting a listing to the MLS, the listing broker should own or have the authority to license all listing content to be published in the MLS.
Brokers cannot be required to transfer ownership rights, including intellectual property rights, in their listings or listing content to the MLS to participate in the MLS.
But MLSs may require brokers to grant the licenses necessary for storage, reproduction, compiling, and distribution of listings and listing information.
You agree that we will remain the owners of all the copyrights in the Products. ALL PHOTOGRAPHS ARE THE COPYRIGHT OF THE PHOTOGRAPHER. This agreement does not transfer copyright to you. You agree we reserve all rights not granted to you by this agreement. If we discover that someone is infringing on our copyright you agree to cooperate with us to help us stop the infringement or collect damages.
Your Rights permit you post our photographs on multiple listing services and make the Products available in your MLS listing for the Property. However, your Rights do not permit third-parties to copy, display or distribute our photographs for the purpose of providing services competitive with the Products you have purchased from us unless we give you our written permission.
If anyone asks you for any of your Rights to the Products, you agree to refer them to us. If we agree to allow others to use the Products an additional licensing fee may be required. We agree not to use the Products in a way that interferes with your Rights.
Limitations and liabilities:
The Copyright Owner retains the right to use these Covered Items in any lawful manner including the licensing or sale of the rights to use these items in any lawful manner.
The Purchaser assures the Copyright Owner that the Property Owners have granted permission for the Copyright Owner to enter the property and take photographs for commercial use and resale, and the Property Owners have relinquished all rights to those photographs, images and derivative items and Covered Items.
The Purchaser and or Property Owners indemnify the photographer from any and all legal actions that may arise from anything that may take place as a result of the Photographer being on site, or as a result of publication or distribution of these Covered Items, including the use of any information, files images etc. provide by the Purchaser or Property Owners to the Copyright Owner for inclusion in the creation of any of these Covered Items.
The Purchaser agrees that the limits of financial liability of the Copyright Owner, under all and any circumstances, shall never exceed the normal invoice price provided on this site for the listed services the Copyright Owner was retained for.
The Purchaser agrees to cease using the Covered Items and any derivatives of those Covered Items on demand of the Copyright Owner if, in the opinion of the Copyright Owner alone, the terms of this license agreement have been violated or if payment for these items has not been received by the Copyright Owner within 30 days of invoicing.